Transform an empty window into an attractive, highly functional advertising space
that enhances your brand with custom window graphics.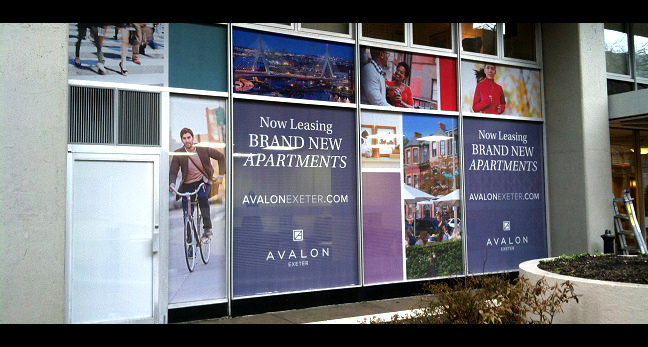 We understand that maximizing profitability and driving revenue is critical for any business, regardless of the size of the company. Window graphics are a durable and cost effective signage solution that allows you to take advantage of store front window space to promote products, services, specials or even provide straightforward site identification.
This is particularly useful for retailers in towns with more strict signage restrictions. Creative window treatments can give your business a visual boost and make it stand out from other tenants in shopping center. Vinyl graphics can be applied to either the front or back of a window. Graphics can be removed from windows without damaging the glass.
Window graphics permit easier and more frequent modifications when needed and at a fraction of the cost of painting or signage. It also eliminates damage should you ever need to relocate your business.
Custom window graphics features:
Custom window graphics are easily applied to any glass surface
Graphic front with an adhesive back
Window graphics remove without mess
Window graphics are great for special promos or store sale
Installation takes us minutes and can look great in your store for months
Custom window decals can heighten your business and product appearance to potential customers with news of promotions, sales, store hours, new inventory, or your company logo. Custom window decals are a crucial driving force for attracting new customers in to retail or store front business. Like all of our installations, these window graphic installations are backed by our personal warranty.