Lifesize Wraps offers the highest quality graphic installation services available. Exceptional installation is the best way to ensure your vehicle wrap will last. Inexperienced installers do not know the advanced techniques 3M uses to install graphics. If an installer is not meticulous in working out air bubbles the material can fail by pulling away from the corners or drying out, flaking and deteriorating. With Lifesize Wraps, you can be confident our installers will go the extra mile to insure that you get years out of your vehicle wrap.
Preparing your Vehicle for Vehicle Wrap Application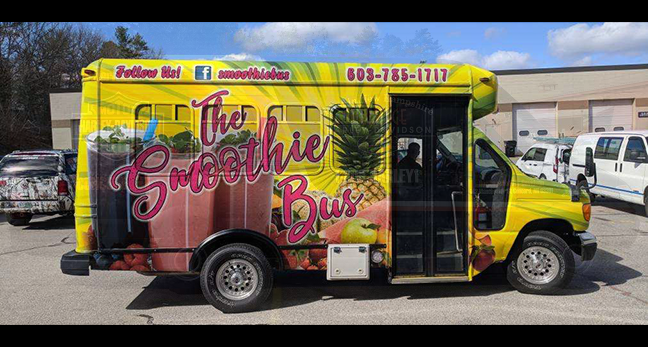 Preparing your car, truck, or utility trailers for vehicle wrap installation is important. All you need to do is make sure your vehicle is clean and free of any waxes or overcoats. Typically if there are no waxes or overcoats on the vehicle's paint a drive through the touch-free car wash will do the trick (be sure to use only the soap and water wash and straight water rinse). If you have applied wax a wash by hand should remove it. A finishing wipe down with alcohol is best for making sure all the wax is removed. Remember that it is very important for the surface of your vehicle to be clean to insure that the material adheres well. It is also important to remove any existing graphics that you may already have on the vehicle. Removal methods vary by type of graphic. Remember that our installers are trained at removal as well as installation so if you have a need we can add that service to your install.
Wrap Printing Materials
We choose the best vehicle wrap materials for our projects to ensure the longest life possible for your investment. Experience has shown us the best material by far is 3M's Controltac. There are many material types out there but we have found that they ALL fall short of the quality of 3M. 3M vehicle wrap material has the best warranty, adheres well in the more difficult areas on vehicles (i.e. fenders, bumpers, grills) and stands up to the elements. The salt and sand used to treat roads in the winter and the harsh sun in the summer are brutal on vinyl. 3M materials are proven to hold up better than any other material we've tried. 3M also has up to a seven year warranty on their Controltac material if paired with 3M matching lamination so of course we only use the best 3M lamination. High quality lamination has UV protective properties which shield the colors and ensure the print will stay bright for years to come.
What Graphics Will I Need to Provide for My Vehicle Wrap?
When it comes to existing graphics for your vehicle wrap project Lifesize Wraps is very flexible. Whether your project is complete but not print-ready or you haven't started, we can help. On most occasions our client provides us with their logo and key contact information and together we create a design concept called a rendition. To maintain brand consistency we may consider translating the same broad look from your website or another medium onto your vehicle wrap design. However, our designers pride themselves on complete design concept inception. If you want to see something new – we're always excited to oblige!
If you do plan to provide graphics to Lifesize Wraps for your vehicle wrap project there are a few guidelines to follow. We recommend the use of raster elements (i.e. pixel based graphics like TIFF & JPG) and the element size must be a minimum of 1000 x 1000 pixels. Of course there are exceptions to the rule depending on how large the graphic will appear on the vehicle wrap. If you are wrapping a bus or box truck you may want to consider using even higher resolution graphics. Raster files can be submitted in PDF, JPEG, TIFF, Photoshop, BMP or PNG formats.
For logos, typography and company icons, vector formats are best. Acceptable vector formats are PDF, Adobe Illustrator, and EPS. If your company has specific CMYK or Pantone colors that must be achieved please be sure to send that information to us. If you have any questions in regards to graphic formats, resolutions and color for your vehicle wrap project, please feel free to call us.
Vehicle Wrap  – The End Result
Lifesize Wraps installers are professionally trained to apply your graphics to the standards of 3M. We go the extra mile to ensure your wrap will last. Our job is to make you look good!