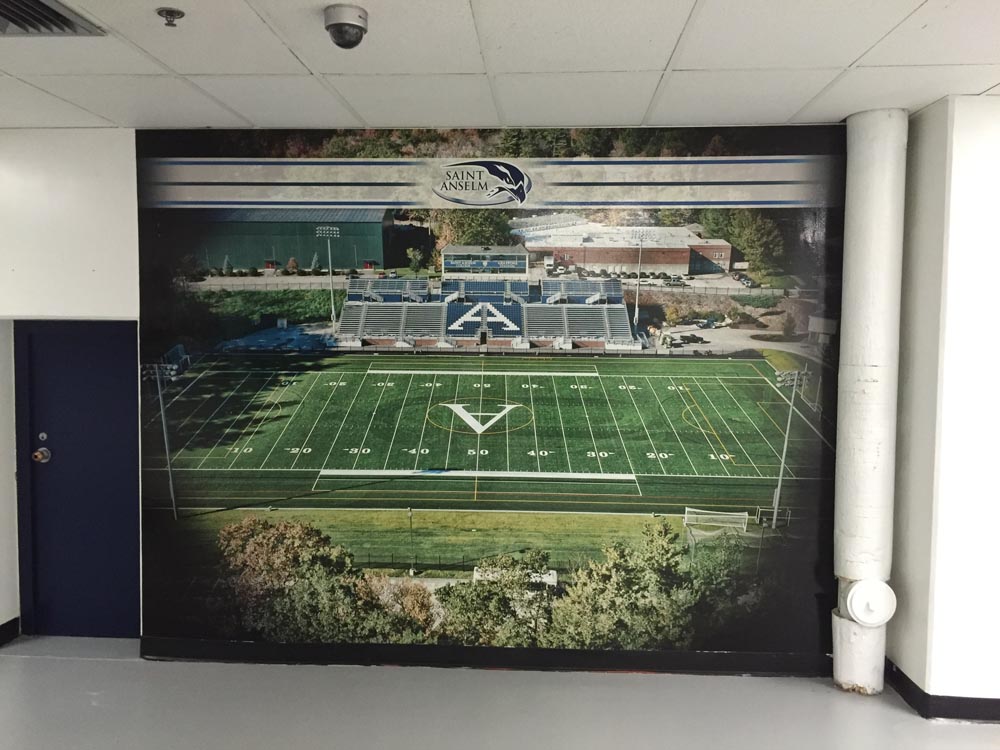 Looking for a way to spruce up your office space? Want to create an environment for your customers to shop in when they visit your store? Wall graphics can enhance any room or office, and come in a variety of forms. Wrap an entire wall, or just sections, add custom lettering or signage and make your wall unique. Lifesize Wraps has extensive experience in managing and installing large and small wall graphics projects.

Are Vinyl Wall Graphics Right For You?
Wall graphics and vinyl murals are a great way to transform an ordinary room into an extraordinary room. There is no limit to where we can install these custom designed murals. Whether you are looking to add a creative touch to your conference room, or completely redecorate your restaurant or business, Lifesize Wraps can help.
Properly installed wall graphics can help:
Strengthen brand awareness
Establish your business identity or create a branded environment
Make conference rooms more conducive to conversation and exchanging ideas
Proudly displaying your company logo throughout the office
Is your restaurant/retail location in need of cost effective redecoration?
Create ambience with a beautiful scene that complements your restaurant's theme
Spice up your décor without permanently damaging the walls
Design an atmosphere that keeps the customers coming back and the new ones rolling in
Vinyl installation can cost substantially less than painting AND you will not have to shut down because of paint fumes
Corporate Indoor & Outdoor Vinyl Wall Murals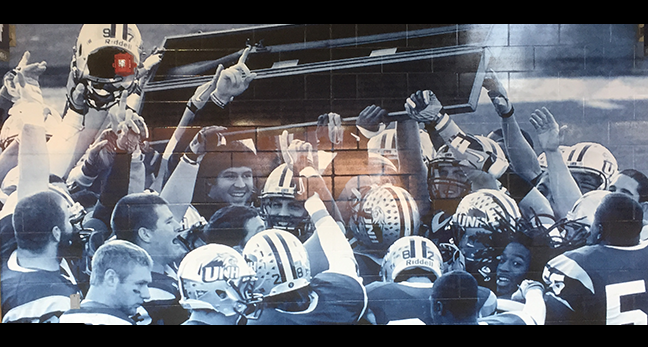 What's the difference between a wall mural and a banner? A mural functions like a banner, but with less damage to the building you are applying it to and they aren't easily affected by the weather. Wall wraps can be applied indoor to painted surface, or outdoor to surfaces like brick and concrete.